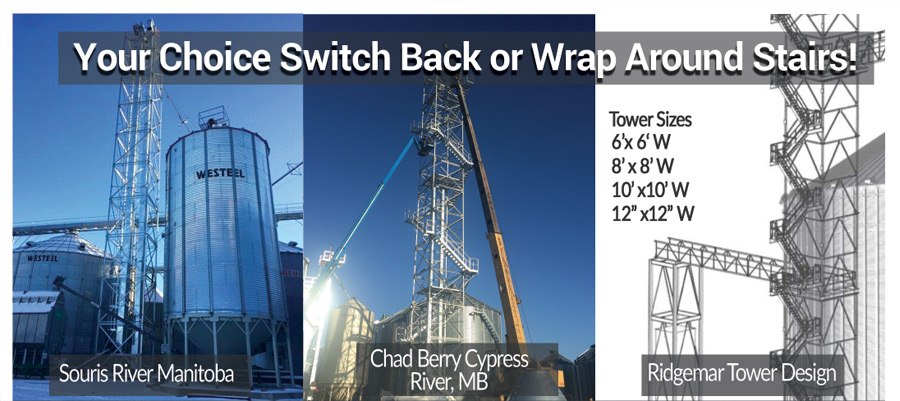 Whether you are a farmer, a commercial grain operator or a contractor, your needs are the same – proven solutions from a partner you can depend on. Ridgemar Grain Leg Systems has considerable experience to work for producers of all sizes, from small on-farm operations to numerous Hutterite colonies and large-scale commercial operations.

Increase your productivity and profitability with industry-leading solutions from Ridgemar Grain Leg Systems.
The quality of our products is only matched by our commitment to stand behind them.


Perfect Grain System Features
Grain Tower Options
Eight standard sizes
Eight standard sizes
Bucket Elevator Towers
Custom stainless steel, aluminu
Dodge, Browning or Hub City gearboxes
Complete line of accessorie
Interior Cross Braces for tower
Easy and safe access for maintenance


Ridgemar towers provide support for grain legs.
Custom platforms provide easy and safe access for maintenance.
100 ft towers can be assembled in as little as four hours and crane ready.
Wrap around stairs or switchback stairs come in 8ft, 10ft, & 12ft sections which are crane ready to attach to a tower.